Here is a list of my favourite winter nail polish colours:
1.
Essie Mint Apple Candy:
I am wearing this right now and it looks amazing when wearing winter white or all black! That perfect pop of colour that resembles Jade by Chanel that no one is able to get their hands on!
2.
OPI

Pamplona

Purple:
Looks amazing with grey and black clothing. Best purple nail polish out there!
3.
OPI

Here Today…

Aragon

Tomorrow:
Not many people will like this colour...but I love it if you're wearing charcoal grey!
4.
OPI

Manicurist of Seville:
BEST red nail polish colour....it's so rich and amazing!
5.
OPI

An Affair in Red Square:
This is the perfect holiday nail polish that resembles something like a hooker from Russia would wear. It's a bright red that's super shiny and looks exactly like a red ball Christmas ornament.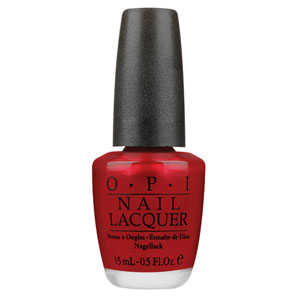 6.
Essie Mesmerize:
This might seem a bit strange to many, but I love it I just received it in the mail and it's a gorgeous blue. My next purchase will be a more navy blue.