Here is my daily beauty regime (excluding makeup and hair) coming from a girl who has tried it ALL. Literally hundreds upon hundreds of different products for years and I have finally found my ultimate beauty regime that works 100%. Here is a step by step of what I do every single day:
Shower:
1)
First I cleanse my body and face with regular

Dove

soap...simple and plain but it's the best, cleans but doesn't dry out my skin.
2)
I then use

Ocean Salt Cleanser Scrub

by

Lush

, which contains sea salt (which is a natural healer), coconut, lime, and a hint of Vodka to scrub my legs, arms, and feet to take away the dry skin and ingrowns. I swear it's as if you've been on the beach in the Caribbean for the past week!
3)
I will then alternate on a daily basis between the

Ocean Salt Cleanser Scrub

by

Lush

which heals blemishes and

Dark Angels Cleanser Scrub

by

Lush

, which contains charcoal and rhassoul to really get the dirt out on days when the skin on my face feels really gross.
*** Best beauty tip I have ever received in my whole life was when I was working at my dad's salon

Samuel Augustin

and was told to ask clients if they would like a cool rinse when washing their hair. What it does is close the pores on your scalp making you hair shiny and also makes the skin on your scalp silky smooth and not dry. The same therefore goes for the skin on your face and body; dipping your whole body in cold water isn't the most fun thing but it's the absolute best thing for you skin and hair!
After Shower:
4)
Once out of the shower I pat (not rub) off the extra water on my skin with a towel, not to irritate the skin and spread bacteria.
5)
I then immediately apply

La Roche-Posay Toleriane Soothing Protective Skincare

for normal to combination intolerant skin on my face. The light cream soothes my skin making it feel velvety smooth and doesn't irritate or block my pores.
5)
I then apply

Dove Ultimate Go Fresh Cool Essentials Deodorant

. I have tried dozens of deodorants and this particular one is best for me...never have any b.o. thankfully (it's my all time greatest fear). Keep in mind everyone is different when it comes to deodorant, this one works for me but might not work for you. I have friends who use deodorants like

Secret

that worked horribly for me but amazing for them. So it really just depends, it's one of those things you have to try a million to find the perfect one.
6)
I then apply on my entire body the best thing that has ever happened in my life which is the amazing

L'Occitane Almond Milk Concentrate

. The smell is out of this world amazing to the point where I sometimes skip putting on perfume. It firms up your skin and nourishes it like crazy, best moisturizer out there! Pricey...68$ for a glass mug, but worth it!
7)
I then will apply perfume, if needed. There are quite a few perfumes that I love, unfortunately I haven't found a signature one, but my favorite is

Burberry by Burberry

women perfume...it is to die for. Otherwise I also wear sometimes

Flowerbomb by Viktor & Rolf

, which is just as good!
Burberry by Burberry Women Perfume
8)
Finally throughout the day I will apply

L'Occitane Dry Skin Hand Cream

with 20% shea butter, the absolute best hand cream out there, honestly it doesn't smell bad at all but it's not the best smelling hand cream either...but it works incredibly. Really good for when seasons change (like now for example).
L'Occitane Dry Skin Hand Cream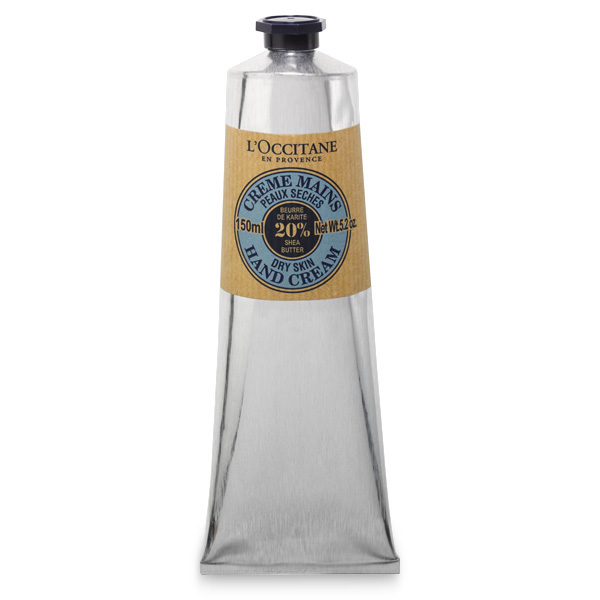 Well there you have it, my ultimate daily body beauty routine. Long post, but I hope this will help with your own daily beauty routine. Try some of these products and let me know what you think. Also, tell me what your favorite body products are!